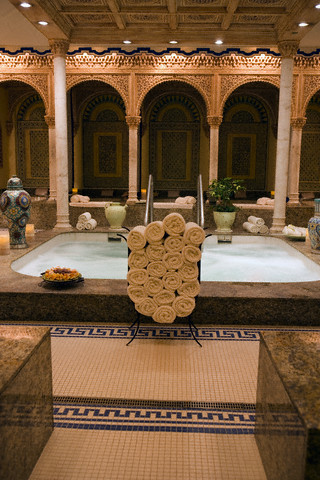 Welcome to our October Newsletter featuring our New Natural Spa Treatments
We have dedicated this issue to our newly formulated Professional Spa Treatments. We'll also discuss the benefits of our Natural Treatments and their ingredients as well our philosophy behind dry Treatments.
A unique Approach:
All Victoria's Essentials Professional Spa Treatments are provided in dry form, therefore eliminating the use of preservatives, chemical additives and stabilisers
Purity of Product. Many products contain more than 50% water. We don't believe our clients should pay for water. So the products you receive from Victoria's Essentials are 100% pure and effective.
Easy and Longer Storage. By eliminating oxidising water and liquids, shelf life is extended and products remain fresh. An example is with the use of oils that often have a rapid rancidity rate, often less then 6 months from the date that the oil was manufactured.
Bringing your client on the 5-star treatment journey. Working with a bowl of fresh Spices, Herbs and Botanicals was once a luxury offered by the most elite spas. You can now offer these aromatic and individual treatments to your clients with our Dry Scrubs and Wraps. The therapist is able to personalise the treatment by adding liquids and lotions to suit the client's skn type and make them feel "special".
Crystal ION™ 120 - Natures Skin Cleanser
Over 300 million years ago a volcano erupted on the tablelands of NSW. Ash falling, filled a fresh water lake where it sat for millions of years. About 3 million years ago an earthquake of such magnitude tilted the now solid lake onto its edge and sank it deep into the ground. Over the millions of years heat and pressure turned the lake to crystal, Crystal ION™ 120 was formed.
Crystal ION™ 120 is one of the few minerals in nature to contain a strong negative IONIC charge giving it the ability to act as a cage, pulling and trapping positivley charged pollutants including free radicals that cause premature aging.
Cosmetic benefits of Crystal ION™ have only recently been realised. Due to its unique ability to extract, trap and eliminate free radicals and positive Ionic particles from the top two layers of the skin, it naturally revitalises, restores and replenishes the skin. The negative charge also amplifies the positive effects of the accompanying products in the particular blend. For example, when blended with Green Tea Extract, Crystal ION™ allows the Green Tea Extract's detoxifying properties to better act with the skin. The negatively charged ions make the final product creamier due to the amount of moisture retained.
Australian Organic Crystal ION enables toxins to be drawn from the skin and trapped in a maskor wrap, then rinsed away. Other benefits include:-
Effective detoxifying and anti-oxidant properties
Assists in balancing acid skin conditions
Assists in soothing irritated or itchy skin
Assists in treating fluid retention conditions
Suitable for use with Vichy showers and Rassouls
The Crystal ION™ currently mined covers many square kilometres in area. It is unique as it comes from a single deposit and therefore is more consistent in its quality and purity. Although it is also sourced Worldwide, Australian Crystal ION™ is considered to be the finest for use in Ionic Therapies. Victoria's Essentials utilises Crystal ION™ 120 in all IONIC Wraps and Scrubs.
Our IONIC Products include:
For more information visit our website http://www.victoriasessentials.com/
Milk & Honey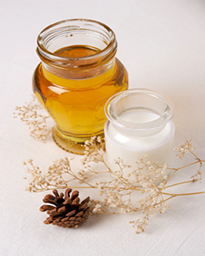 When formulating our new Milk & Honey and Honey & Almond Treatments we selected the finest natural ingredients including Full Cream Milk, Pure Honey, Colloidal Oatmeal, Honeysuckle Extract and Royal Jelly. Our Wraps and Scrubs soften, rejuvenate and restore the skin. Pure honey provides a rich, malty, sweet, honey aroma.
The beneficial effect of honey on the skinis an age-old. Nero's wife employed 100 slaves to attend her beauty and used honey and tepid milk as a face lotion and the Patrician women of Rome followed her practice for centuries. Honey has a nourishing, bleaching, astringent and antiseptic effect on the skin. The smooth hands of Japanese women, devoid of all wrinkles is attributed to the daily use of fresh honey as a hand lotion. The Creole women of Louisiana rub their entire bodies with a honey and water lotion.
Milk is for more than drinking. According to studies, skin responds well to the healing properties of milk, both internally and externally, which is why it is not only healthy to drink but also great for your skin. For centuries women have used milk as part of their skin care routine with milk baths to keep skin soft and supple. Milk contains natural beta hydroxy acid which naturally exfoliates and soothes.
Victoria's Essentials 100% Pure Milk & Honey Treatments are available in a pure Honey & Almond Face Scrub and Milk & Honey Body Wrap. and Milk & Honey Body Scrub.
Arabesque: A Treatment Fit for a Queen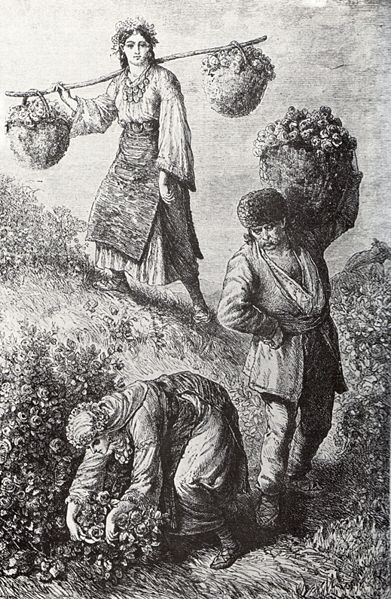 Our latest 100% Chemical Free Facial & Body Wrap is a tribute to the East. A blend of pure Jasmine, Moroccan Rose and Violet Absolute Oils are added to Australian Pink Clay, Crystal ION and Herbal Extracts to provide a rehydrating, soothing and toning Wrap. Our combination of Extracts, include Marine Collagen, Apple, Melon, Papaya, Fig, Kola Nut, Gingko Biloba Leaf, Green Tea, Seaweed, Grapeseed as well as Rice Protein, Soy Amino Acids, Portulaca Oleracea Extract, ß-Glucan and Evening Primrose, Rose Hip and Jojoba Oils. The result is softer, rejuvenated and supple skin, gently exfoliated and toned.

This subtle aromatic blend is formulated to lift the spirit and relax the mind. Each kg of Arabesque Wrap contains the oil from over 200 Roses as well as hundreds of Jasmine blossoms.

For More information on Arabesque Face & Body Wrap click here.

Sea Mineral Treatment
Seaweed is rich in micro-nutrients such as iron, zinc, copper, cobalt, manganese and boron that aid in the skin's ability to absorb and maintain the minerals that promote a healthy, glowing appearance.

Our Sea Mineral Treatment contains two types of Seaweed.

Pacific Seaweed from the tips of the giant kelp plant, rich with vital nutrients that help tighten, tone, stimulate, improve circulation, deep cleanse and increase the skin's moisture levels and elasticity.

Sea Kelp Extract high in silicone and believed to help reduce wrinkles and tone the skin. Kelp's ability to balance and strengthen overall body function helps to promote healthy growth of hair, skin, and nails.

Sea Mineral Treatments may be used to oxygenate and detoxify the skin also reducing the appearance of cellulite.

All our Sea Mineral Treatment are 100% Chemical free and artificial fragrance free and include the highest quality Sea Mineral Extracts.

Balinese Foot Treatment

An integral part of the Balinese Beauty Ritual is a Foot Treatment. Always is the first part of the Ritual, the feet are placed into a Sea Mineral Soak infused with fresh flower petals. They are then patted dry before a natural rice scrub is used to gently exfoliate. A Foot Mask is then applied before a rinsing and moisturising.

Victoria's Essentials has recreated this traditional therapy in three treatment choices:

Relief Foot Soak - At the end of a long day feet feel tired and a muscle-soothing Foot Soak with mineral-enriched sea salts, Orange Peel, Ginger, Clove, and Essential Oils of Grapefruit, Cypress, and tea tree will give much needed relief.

Refresh Foot Soak - A Refreshing muscle-soothing Foot Soak with mineral-enriched sea salts enhanced with Lemongrass and Essential Oils of Peppermint, Eucalyptus, Orange and Tea Tree will leave feet feeling clean and refreshed.

Basil Orange Peppermint Ritual - A Deluxe Foot Treatment for including a Mask, Scrub and Soak. Feet feeltinglling clean and surface circulation is stimulated to refresh and revitalise tired foot muscles.

For more information email us sales@victoriasessentials.com or click here to visit our website.